How We Source our Catch
We Work with our Fisheries to ensure best practices and care standards are met. As a result, we deliver the freshest possible line-caught fish from local species such as Dhufish, Nannygai, Hapuka, Bass Groper, Blue Eye Trevalla, Pink Snapper, just to name a few.
Other popular species include Yellowfin Whiting, Flathead, Breaksea Cod, Bronze Whaler.
Northern Species include some of the Nations best table fish Red Emperor, Coral Trout, Robinson Sea Bream, Pearl Pearch, Goldband Snapper, Rankin Cod, Mangrove Jack, Barramundi & Estuary Cod.
Hours:
Monday –       Closed
Tuesday:         9:am to 5:pm
Wednesday: 9:am to 5:pm
Thursday:      9:am to 5:pm
Friday:             9:am to 5:pm
Saturday:       9:am to 1:pm
Sunday:           Closed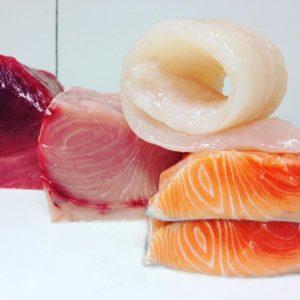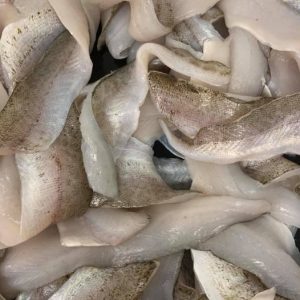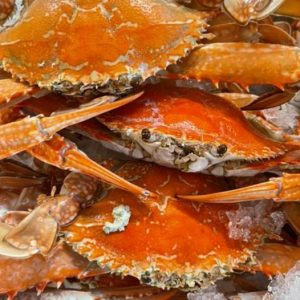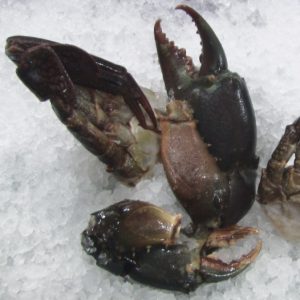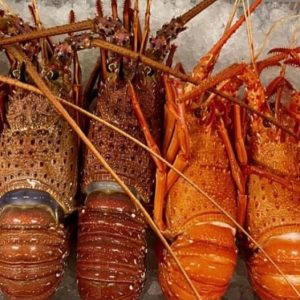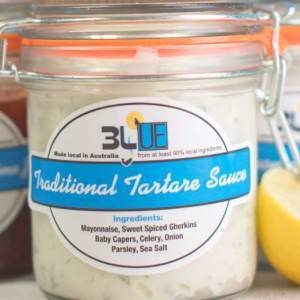 Our Best Selling Condiments
made in store by our own chef Mark Evatt
About
34 Degrees Blue works with our local fishermen to catch, process and deliver fresh wild-caught seafood to our customers.
Managed by Mark Evatt, we feel privileged to provide a precious nutritious protein source to our valued customers from the deep south of Western Australia and the far North Pilbara Coast.
The Perfect Fresh Seafood Side Dishes'
Our Latest Catch
Our Reviews
Caroline Steel


16/10/2022

The best fish, so fresh. Good value and friendly service. The kids love the Muriel on the wall. They have a frozen selection as well and a variety of house... read more made specially sauces and tinned/jar fish (otherwise known as preserved).

Mel


04/12/2020

Typical Margaret river service.. Nice to the locals, rude to out of towners... Asked for 400g of seafood, sold me 800g... Told me he did a good deal on the... read more fish when I questioned him about it. Will go to Coles next time...

Jollan Kingsley


16/10/2017

On the spur of the moment, wheeled in for some freshly shucked oysters on my way home...always great service, seriously good produce, oysters went down a treat!

Dave Perry


16/10/2022

We pre-ordered oysters because they were sold out and they were fantastic. Service was great with a SMS at 9am saying they were ready and price was good. Definitely recommend

Dan A'Vard


01/02/2021

31 STATION ROAD!! 9:00-5:00 M-F Saturdays( winter-9;00-?!) Closed Sunday Superb freshness in Fresh Fish, Whole or collars,fillets... Tried Madagascar Whiting fillets-frozen Australian lobster tails- very Happy with results!!!

Chris Fung


16/10/2018

Had the most amazing Nannygai - worth seeking out

Alexander Muir


16/10/2019

Thanks for the Dhu Fish guys — turned out really well with your tartar sauce. Great shop and awesome service 💯💯

Jordan Condo


16/10/2019

Well what an amazing fish shop. The fish is so fresh. The service and knowledge of the man behind the counter. Didn't get his name should have.... read more If you read this Thankyou. No fishy smell in that shop. Wish I had taken a photo so could show everyone the cabinet. Wow just love this shop when we come back this way will stock the freezer again.

Dennis Whiteside


21/02/2019

I went here based on all the reviews. Bought the last 2 trays of oysters and was disappointed they did not taste fresh. Maybe I got a bad batch with... read more it being the last of them.

Tania Pickering


16/10/2022

Fantastic service very friendly and knowledgeable and even helps with recipes ... If there were 10 stars I'd give them all

Jordan Serve


16/10/2022

Great local and West Australian seafood. Home made seafood sauces and dressings. WA... Prawns, Crabs, Scollops, Cray Tails and Clams....Fresh local Octopus and Squid when in season. Always a huge selection of fresh... read more local fish fillets, and whole fish for the BBQ... Fridays the day when fresh Oysters arrive for the weekend.

Mark Evatt


07/10/2019

Excellent fresh fish shop. Worth a detour. NOTE: moved to 10 Kinsella Rd Margaret River WA 6285

Alan


16/10/2013

Super helpful: with great cooking tips. Wound up eating some of the best fish I ever had.

David COX


16/01/2023

Very friendly service, large range of seafood. From chucked (or closed) fresh oysters to prawns, squids, fish and frozen abalones. Would be hard not to find what you want. Prices... read more are a bit stiff but within the bracket one expects to pay in a retail shop.

Jean Rossi


05/05/2021

Great local and West Australian seafood. Home made seafood sauces and dressings. WA... Prawns, Crabs, Scollops, Cray Tails and Clams....Fresh local Octopus and Squid when in season. ... read more Always a huge selection of fresh local fish fillets, and whole fish for the BBQ... Fridays the day when fresh Oysters arrive for the weekend.

Mark Evatt


16/10/2019

One of the best Fish and seafood Emporiums in the land, superbly managed by a real expert, Mark. Really enjoy every visit !

Will Clark


15/10/2021

Very friendly service, large range of seafood. From chucked (or closed) fresh oysters to prawns, squids, fish and frozen abalones. Would be hard not to find what you want.... read more Prices are a bit stiff but within the bracket one expects to pay in a retail shop.

Jean Rossi


16/10/2021
Directions